A PROGRAM DEVELOPED FROM GINA'S WORK WITH TOP GLOBAL BUSINESSES
Hi, I'm

Gina London . . .
. . . founder of the Language of Leadership program and Emmy-Winning former CNN Correspondent.
For the last decade I have been training senior level executives at major multinational organizations like: Wells Fargo, Google, SalesForce, JP Morgan Chase, and McKesson, just to name a few. I have trained thousands of executives over the years on transforming their communication and leadership skills. I have watched countless clients finally break through that barrier and climb the corporate ladder in their organization.
I have adapted the training materials I have used with these large companies to create a course just for you called Language of Leadership.
It makes it easy for you to better connect, persuade and communicate with impact in every part of your life. So you can train your organization, your team and yourself to become the leader that you want to be.
Claim your access now and I'll get you started with the Language of Leadership immediately.

OUR DAILY PROGRAM TEACHES YOU, STEP-BY-STEP,
HOW TO BECOME A MORE CONFIDENT, WARM AND ENGAGING LEADER.
HERE'S EXACTLY WHAT YOU'RE GOING TO GET WITH THE

"LANGUAGE OF LEADERSHIP"

TRAINING PROGRAM
Professional Presence
This training program holds the keys for you to build your self-awareness to lead confidently with credibility and warmth which enables you to communicate correctly instantly (and that means you'll be able to become a more confident, warm and engaging leader).
Storytelling & Pitch
We help you learn how to confidently and accurately deliver your message which helps you lead your team with deep levels of communication (so you can get your message across to people you come into contact with, and with impact).
Your Online Presence
You can learn the secret to discover what people are learning about you online which lets you create the online presence that positions you in the best possible light (and that means you can be seen as a true leader online).
Inspiring & Motivating Others
Our program holds the keys for you to ignite the spark and create the vision to move people to action… become an inspirational leader (and that means you'll be able to lead your team and they follow with passion to deliver).
Powerful Presentations
This asset makes it easy for you to present to your audience in a way where they not only pay attention, but absorb the information, which helps you make your presentations powerful and impactful (which means you will present not only with confidence but deliver your message in a way that will passionately move your audience).
Communication & Business Writing
Our powerful training gives you the secret to developing strong writing skills that move and inspire your reader so you can get your written message across and have your audience enjoy receiving your message and take positive action on it (and that means you can inspire and move your readers into the correct direction you want to take them)
10 Exercises To Like The Sound of Your Voice More
We'll let you in on the secret for you to feel confident with the sound of your own voice, which helps you deliver your message without being distracted by how you feel about how you sound (and that means you can deliver all your messages and communication without the worry of not liking how you sound).
10 Easy Lessons in Body Language You Can Try Today!
This training program makes it easy to understand the non verbal communication skills which lets you know what people are thinking and if they understand you or not (which means you will know exactly what people are thinking without them even saying a word, you'll know whether your message has connected with them or if they have not understood, therefore giving you the opportunity to explain again.)
Self-Care While Working From Home
The first person that we communicate with every morning and the last person we communicate with at night is ourselves. I've written these tips to help you focus on yourself, the work you need to get done, be more productive, give yourself more time for you, and as a result, for the people you care about.
When you sign up for Gina London's Language of Leadership Academy you will also get the following tools as part of the course:
Downloadable Presentation PDF Template:
Do you dread building a presentation? No matter what your line of work is, this easy-to-follow template will make your next presentation a Home Run! The flow follows the inverted pyramid system.
AIM Communication Strategy Playbook:
This is the fundamental framework of the program and focuses on; Audience, Intent, and Messaging.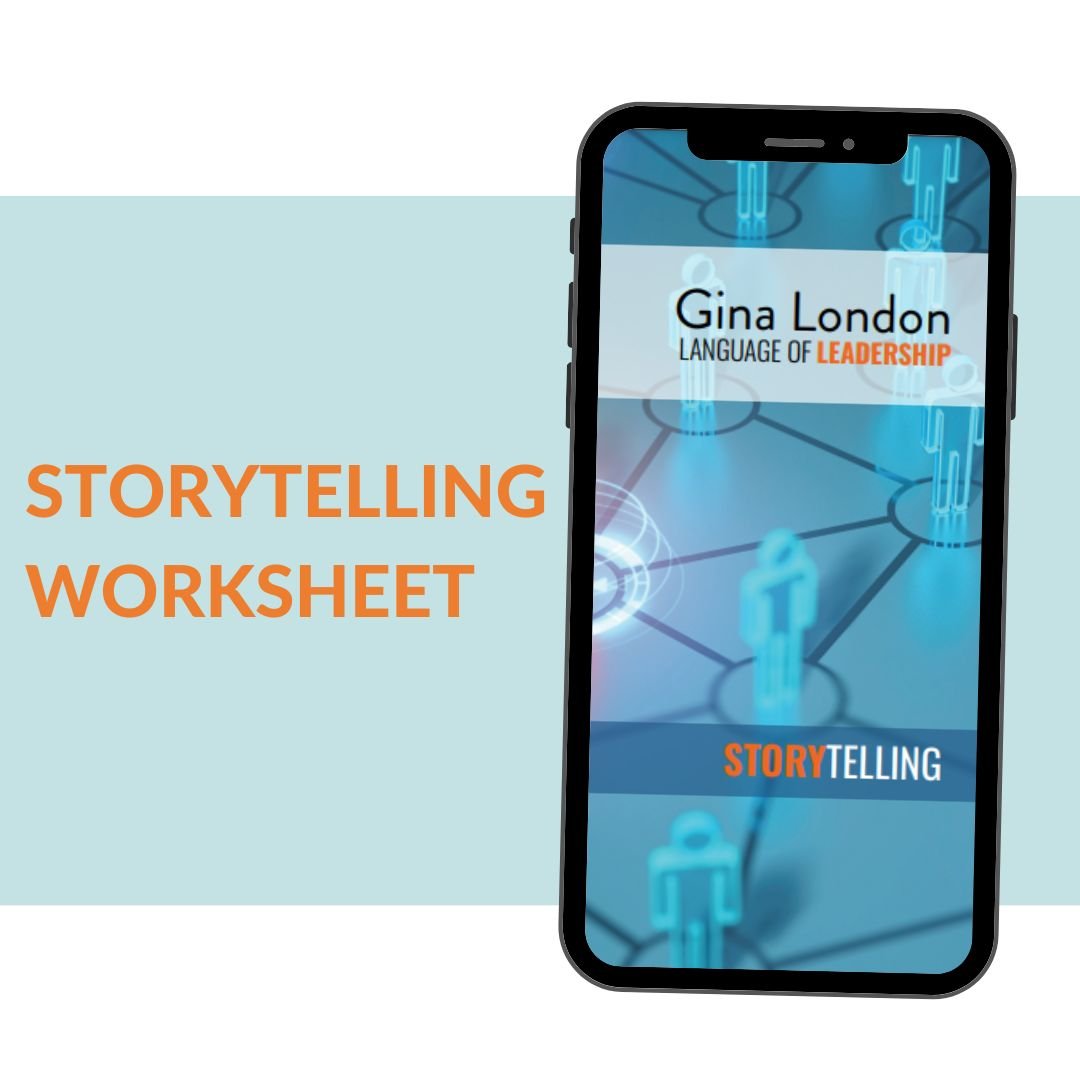 Storytelling Worksheet:
The art of storytelling is important and extremely powerful. This guide will help you craft; the Scene, Friction, Outcome, Takeaway for You, and Takeaway for your audience.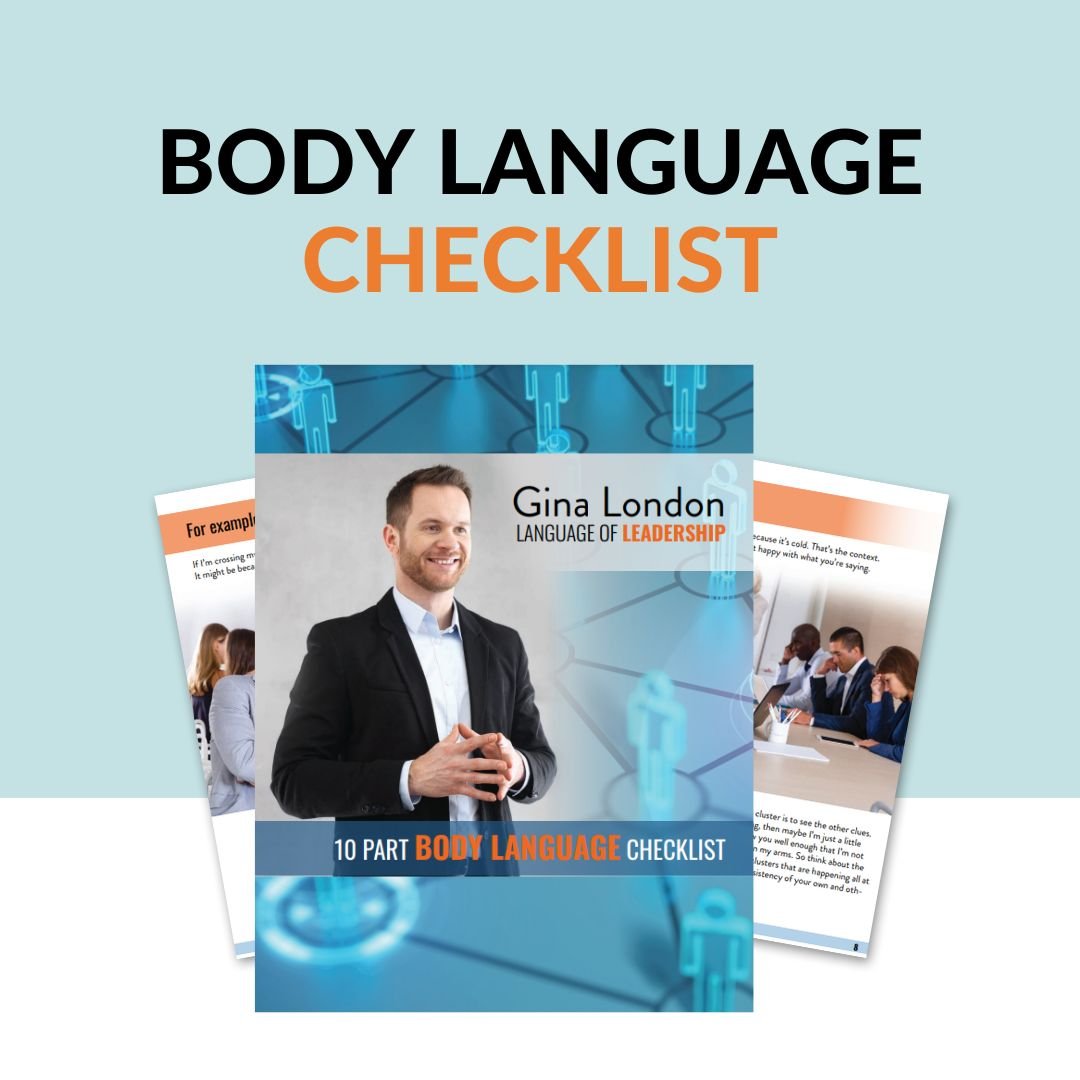 Body Language Checklist:
This 10-part Checklist will help improve your body language and ensure your body language is sending the right message to your audience.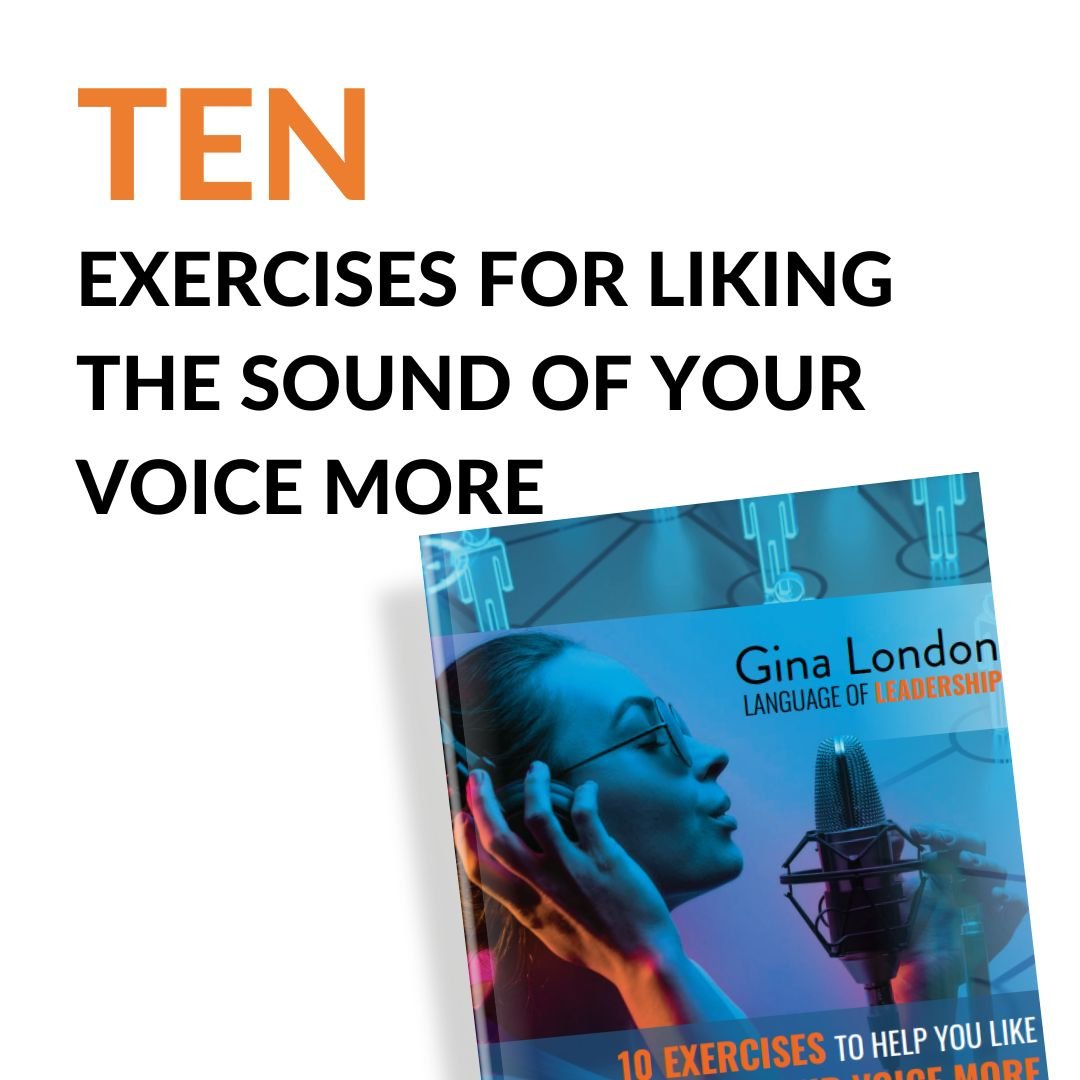 10 Exercises for Liking the Sound of Your Voice More
Have you ever felt like your speaking holds you back, struggling to express yourself or to like how your voice sounds? These exercises will help you achieve confidence and authority in your voice for any occasion!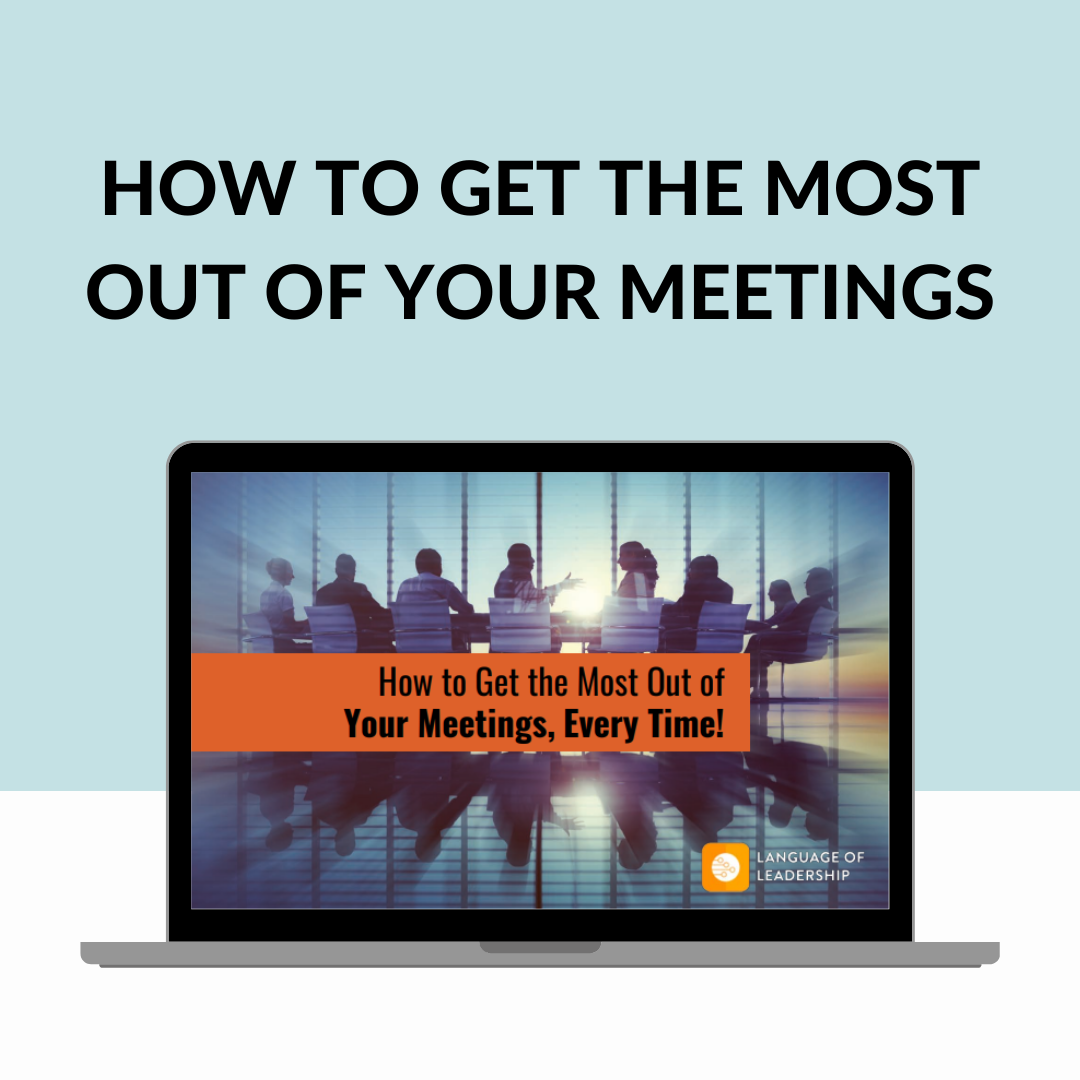 How to Make the Most Out of Your Meetings
Meetings are inevitable, but they don't have to be boring or unfulfilling. This presentation will help give you all of the tips you need to conduct a purposeful and exciting meeting.
Welcome To

Language of Leadership
The Language of Leadership is a rigorous, immersive, interactive communications training platform designed to equip anyone – from college student to senior executive – with the leading strategies and techniques.
In our training modules, you will receive short, daily video micro-lessons and interactive exercises around the themes below to develop your authentic communications. You will better connect, persuade and communicate with impact in every part of your life.
Because we don't have a personal life and a business life. We just have a life.
Major Themes Covered In This Unique Program Are
Professional Presence
Build your self-awareness to lead confidently with credibility and warmth
Storytelling & The Pitch
Discover the five steps that make your points stick with any audience
Your Online Presence
Take control of what happens when you're Googled and why it matters
Inspiring & Motivating Others
Ignite the spark and create the vision to move people to action
Powerful Presentations
Understand the proper strategy, structure and delivery to impact and connect
Communications & Business Writing
Develop this often over-looked skill that is still essential for success
Whether you are a CEO, business owner, division director, college student or mom ready to return to the workforce, developing purposeful communications is the key to your success.
Communications is a learned, trained and practiced skill like any other. Imagine introducing yourself, interviewing, managing a team, presenting before the board or pitching an idea, communicating with impact gives you the competitive edge.
No matter where you are today, boosting your communications skills will take you faster where you want to go tomorrow – faster.
Impact
Teamwork
Compassion
Resilience
Growth mindset
Collaboration
Body language
Vocal variety
Storytelling
Authenticity
Employee engagement
Valuing others
Message development
Executive presence
Active Listening
Gamification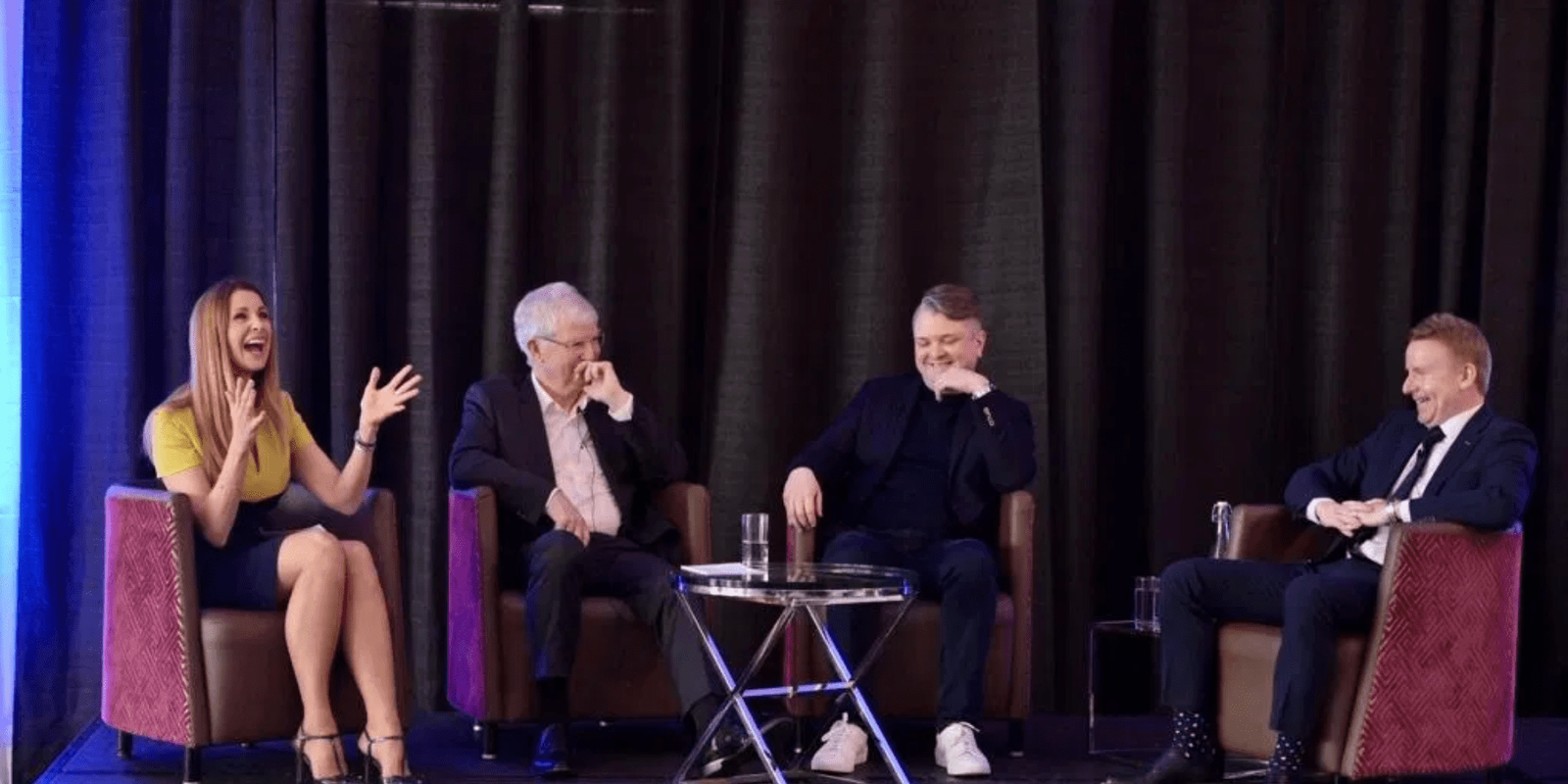 "Working with Gina London and her team has been invaluable to me in developing my authenticity and refining my executive presence. I've honed my communication skills as a leader and my team has remarked extremely positively."
"Gina is fantastic. Her energy is contagious. Her material is definitely relevant and something we can incorporate."
"I now have better strategies and real tools I can apply immediately to engage my employees and connect with anyone better."
This program is flexible, trackable, and immediately applicable. The Language of Leadership transforms your awareness and abilities incrementally. You get unlimited access for one year for only $197. Find out why companies like SalesForce, Pepsi, Heineken, Wells Fargo, J.P. Morgan and many more rely on the Language of Leadership for their employees when it comes to improving corporate communication and culture within their leadership teams.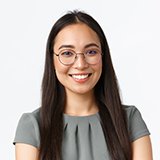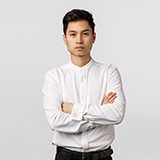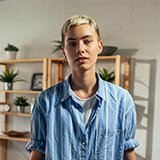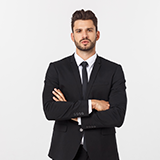 Commit now to your personal and professional development. "You are always communicating, either by default or design"

– Gina London
Start Learning With Us Now
The European languages are members of the same family. Their separate existence is a myth. For science, music, sport, etc, Europe uses the same vocabulary